Hello friends! I'm happy to have you here!
I am so exited to begin this holiday season. We are celebrating our Thanksgiving the weekend before the big day, since it is not a holiday for us here in China. I was on the hunt for some fun ideas for the kids to make this Thanksgiving really special. My goodness, so many amazing ideas out there! Check out my latest collection of inspirations!
AND... I am SO excited to share some of the things I will be participating in this holiday season...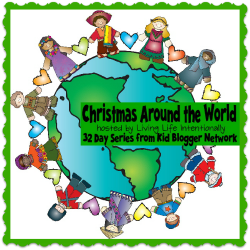 Living Life Intentionally
(a friend and frequent linker at For the Kids Fridays) is hosting an amazing series. Each day from Thanksgiving to Christmas, bloggers will be sharing the Christmas traditions from places around the world. I am excited to share about celebrating Christmas in China and Denmark. You won't want to miss it!!
Now for my favorites from last week's party!
These posts have been pinned to the SunScholars THE BEST OF... For the Kids Fridays on Pinterest!
If you've been featured below
grab my A++ and brag about it to your friends :)